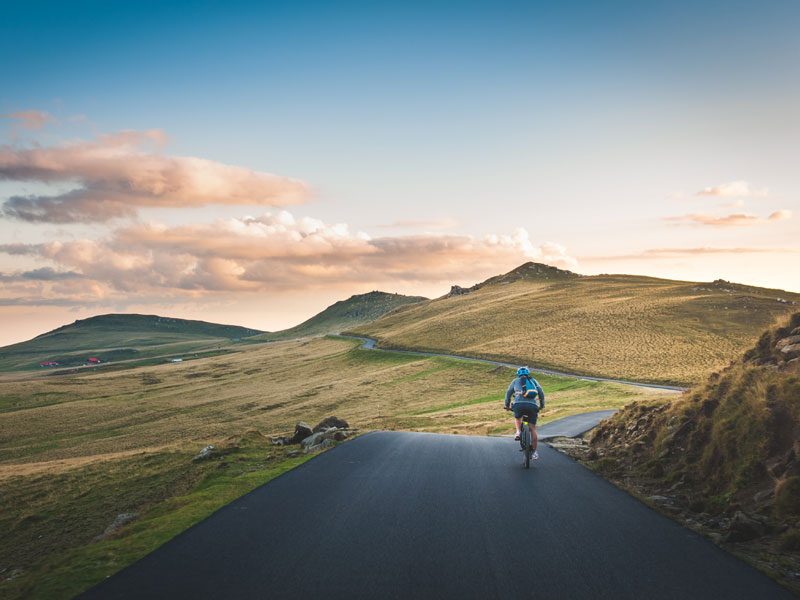 Cycle the Camino de Santiago
Cycle on, and alongside, the Camino de Santiago on a pilgrimage ride over mountains and through the gorgeous Galician countryside.
Start : Leon, Spain
Finish : Santiago de Compostela, Spain
Destination : Spain
Style : Original
Theme : Active Adventures, Cycling
Ages : Min 16
Group size : Min 1, Max 16
Share a true cycling pilgrimage along the famed Camino de Santiago.
Cycle through the gorgeous Galician countryside, from rolling hills to green tree-lined plains.
Avoid dawdling through the less interesting parts of the Camino as it's always faster by bike!
Meals : 6 breakfasts

Transport : Bicycle, Luggage transport vehicle


Accommodation : Hotel (1 nights), Guesthouse (6 nights)
International Flights
Activities
Park-fees
Fuel: Petrol/Diesel
Personal Insurance
1. Due to the often small trails that we cycle on, and Camino regulations, this cycling trip does not have a support vehicle with you at all times – your luggage will be transported for you each day but you will need to carry anything you require for the day with you.

2. Luggage transported by vehicle is restricted to one medium sized bag/suitcase only.

3. A Single Supplement is not available on this trip.

4. Bicycle hire is included in your trip price. Please advise your height at time of booking so as we can organise a suitable sized bike.

5. Bike helmets are compulsory on this trip. We are unable to hire bike helmets locally so please ensure you bring your own bike helmet from home.

6. On this trip we have a single leader that rides with the group.

7. This a new trip for 2019. While we have thoroughly researched every detail of the itinerary we sometimes find it's necessary to make changes after the first few trips have run. Changes are always based on feedback from past travellers and our ground staff. For Cycling trips these changes are usually around finding even better roads to ride on, which can alter the distance/time we spend riding on a day to day basis, but can sometimes even extend to overnight accommodation stops or included activities if needed.

8. Due to the physical nature of the trip, and no support vehicle, the minimum age on this trip is 16 years of age.
Need help to plan your trip?
Our agents have years of experience of planning and traveling around the world.